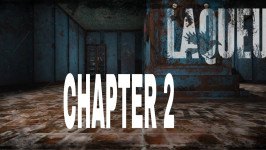 Laqueus Escape: Chapter II is a creepy puzzle game in the vein of the Room series. You're in an unusual location and have no idea why you're there. Because your life is in jeopardy, you must discover a way out of this weird place. Observe everything around you and move fast around the area to locate clues and useful materials.
How to play
Click and drag the mouse to look about, and click to investigate points of interest. To utilize an item, first select it from your inventory, then click the location where you want to use it. To zoom, double-click an inventory item.
Have fun playing Laqueus Escape: Chapter II. We chose it as one of our Run away and be safe activities.